My Blog
Posts for: January, 2015
By Hidy Stavarache, DDS Family & Cosmetic Dentistry
January 29, 2015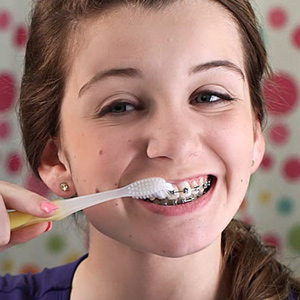 A "perfect storm" of dental disease could be brewing for your teenager undergoing orthodontic treatment. As braces or other appliances complicate hygiene efforts, newly erupted permanent teeth and changing hormone levels could also increase their susceptibility to tooth decay or gum disease.
Here are a few tips for helping your teenager maintain healthy teeth and gums while wearing braces.
Eat a Healthy Diet. Nutrition is a key component in a healthy mouth. Your teenager should eat a diet low in sugar, a key food source for bacteria that cause dental disease, and acidic foods and beverages that cause enamel erosion. Limit between-meal snacks to only a few times a day and drink acidic beverages only at mealtime.
Brush all Tooth and Gum Surfaces. For patients who wear braces, it's important to thoroughly brush above and below the wire running through the affixed brackets. Holding the brush at a 45-degree angle, brush between the wire and gums all the way around both the upper and lower jaws, then repeat the same technique brushing surfaces below the wire.
Clean Between Teeth. Flossing can be difficult while wearing braces, but plaque removal from between teeth is necessary for healthier teeth and gums. Orthodontic patients can benefit from special flossing tools like floss threaders, small interdental brushes or irrigators that remove plaque with sprayed water under pressure.
Incorporate Fluoride into Your Dental Care. A proven decay-fighter, fluoride strengthens enamel against erosion and infection. In addition to hygiene products and many drinking water systems, we can also supplement fluoride through gels or varnishes applied to the teeth during office visits, as well as prescription toothpastes or rinses with higher levels of fluoride for patients at higher risk of dental disease.
Use an Antibacterial Mouthrinse. Orthodontic patients with gingivitis (gum inflammation) or other bacterial-induced conditions may benefit from over-the-counter or prescribed antibacterial mouthrinses.
Maintaining an orthodontic patient's teeth and gums can be difficult, but not impossible. A little extra attention — along with regular office cleanings and checkups — will go a long way in preventing dental disease.
If you would like more information on effective oral hygiene while undergoing orthodontic treatment, please contact us or schedule an appointment for a consultation. You can also learn more about this topic by reading the Dear Doctor magazine article "Caring for Teeth During Orthodontic Treatment."
By Hidy Stavarache, DDS Family & Cosmetic Dentistry
January 14, 2015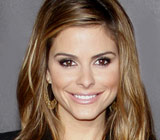 Maria Menounos, an independent filmmaker, actress, and co-host of daily entertainment news program Extra, learned at an early age about the importance of maintaining good general and dental health when her father, Constantinos, a Greek immigrant, was diagnosed with type 1 diabetes. As a result, her parents made sure the family consumed a diet filled with fresh fruits and vegetables, many of which they produced themselves. Maria and her family also consumed little-to-no junk food.
Menounos is still committed to helping those with diabetes. In fact, because she saw first hand the power of communication in the lives of diabetes patients and their families, Menounos is an avid ambassador for the American Diabetes Association.
Maria's experience with diabetes is one that she shares with millions of people worldwide. And if you or someone you care about is suffering from this disease, it's important to be aware of the connection between diabetes and oral health. Recent research has shown a link between two chronic inflammatory conditions: periodontal (gum) disease and diabetes. Evidence consistently reveals that diabetes is a risk factor for increased severity of periodontal disease and conversely, periodontitis is a risk factor for worsening blood glucose control in patients with diabetes and may also increase the risk of diabetic complications. Periodontal inflammation is also associated with an elevated systemic (general body) inflammatory state and an increased risk of major cardiovascular ("cardio" – heart; "vascular" – blood vessel) events such as heart attack, stroke, adverse pregnancy outcomes (e.g., low birth weight and preterm births) and altered blood sugar control in people with diabetes.
If you are interested in learning more about periodontal disease, you can continue reading the Dear Doctor magazine article "Diabetes & Periodontal Disease." Or, if you are diabetic and fear you may have periodontal disease, you can contact us today to schedule an appointment so that we can conduct a thorough examination. During this private consultation, we will also discuss any questions you have as well as what treatment options will be best for you. And to read the entire interview with Maria, please see the Dear Doctor magazine article "Maria Menounos."