My Blog
Posts for: January, 2018
By Hidy Stavarache, DDS Family & Cosmetic Dentistry
January 19, 2018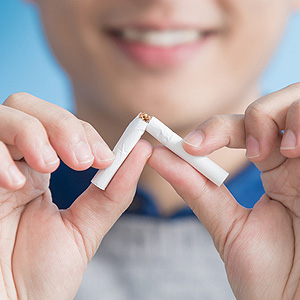 If you smoke, you know better than anyone how a hard a habit it is to kick. If you want to quit, it helps to have a motivating reason—like lowering your risk for cancer, cardiovascular disease or similar conditions.
Here's another reason for quitting tobacco: it could be making your teeth and gums less healthy. And, if you're facing a restoration like dental implants, smoking can make that process harder or even increase the risk of failure.
So, to give your willpower some needed pep talk material, here are 3 reasons why smoking doesn't mix with dental implants.
Inhaled smoke damages mouth tissues. Though you may not realize it, the smoke from your cigarette or cigar is hot enough to burn the top layer of skin cells in your mouth, which then thickens them. This could affect your salivary glands causing them to produce less saliva, which in turn could set off a chain of events that increases your risk of tooth decay or periodontal (gum) disease. The end result might be bone loss, which could make installing dental implants difficult if not impossible.
Nicotine restricts healthy blood flow. Nicotine, the chemical tobacco users crave, can restrict blood flow in the tiny vessels that course through the mouth membranes and gums. With less blood flow, these tissues may not receive enough antibodies to fight infection and fully facilitate healing, which could interfere with the integration of bone and implants that create their durable hold. Slower healing, as well as the increased chances of infection, could interrupt this integration process.
Smoking contributes to other diseases that impact oral health. Smoking's direct effect on the mouth isn't the only impact it could have on your oral health. As is well known, tobacco use can increase the risk of systemic conditions like cardiovascular and lung disease, and cancer. These conditions may also trigger inflammation—and a number of studies are showing this triggered inflammatory response could also affect your body's ability to fight bacterial infections in the mouth. Less healthy teeth, gums and underlying bone work against your chances of long-term success with implants.
If you would like more information on dental implants, please contact us or schedule an appointment for a consultation. You can also learn more about this topic by reading the Dear Doctor magazine article "Dental Implants & Smoking: What are the Risks?"
By Hidy Stavarache, DDS Family & Cosmetic Dentistry
January 04, 2018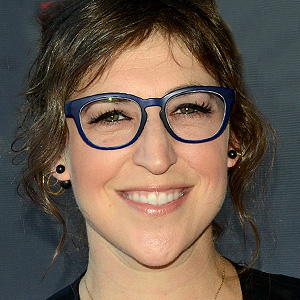 How many actresses have portrayed a neuroscientist on a wildly successful TV comedy while actually holding an advanced degree in neuroscience? As far as we know, exactly one: Mayim Bialik, who plays the lovably geeky Amy Farrah Fowler on CBS' The Big Bang Theory… and earned her PhD from UCLA.
Acknowledging her nerdy side, Bialik recently told Dear Doctor magazine, "I'm different, and I can't not be different." Yet when it comes to her family's oral health, she wants the same things we all want: good checkups and great-looking smiles. "We're big on teeth and oral care," she said. "Flossing is really a pleasure in our house."
How does she get her two young sons to do it?
Bialik uses convenient pre-loaded floss holders that come complete with floss and a handle. "I just keep them in a little glass right next to the toothbrushes so they're open, no one has to reach, they're just right there," she said. "It's really become such a routine, I don't even have to ask them anymore."
As many parents have discovered, establishing healthy routines is one of the best things you can do to maintain your family's oral health. Here are some other oral hygiene tips you can try at home:
Brush to the music — Plenty of pop songs are about two minutes long… and that's the length of time you should brush your teeth. If brushing in silence gets boring, add a soundtrack. When the music's over — you're done!
Flossing can be fun — If standard dental floss doesn't appeal, there are many different styles of floss holders, from functional ones to cartoon characters… even some with a martial-arts theme! Find the one that your kids like best, and encourage them to use it.
The eyes don't lie — To show your kids how well (or not) they are cleaning their teeth, try using an over-the-counter disclosing solution. This harmless product will temporarily stain any plaque or debris that got left behind after brushing, so they can immediately see where they missed, and how to improve their hygiene technique — which will lead to better health.
Have regular dental exams & cleanings — When kids see you're enthusiastic about going to the dental office, it helps them feel the same way… and afterward, you can point out how great it feels to have a clean, sparkling smile.
For more information about oral hygiene, please contact our office or schedule a consultation. You can read the interview with Mayim Bialik in the latest issue of Dear Doctor magazine.