Welcome to Our Practice
Dentist Las Vegas, NV - Hidy Stavarache, DDS Family & Cosmetic Dentistry
At Hidy Stavarache, DDS Family & Cosmetic Dentistry, we value our patient relationships, making it our priority to deliver gentle compassionate care that you deserve from a dentist in Las Vegas. We work hard to make you feel at ease by providing exceptional patient care in a relaxed, convenient atmosphere. We strive to develop lifelong relationships with our patients by combining the latest dental technology with a professional and compassionate staff. The result is a beautiful, healthy smile that lasts a lifetime.
We also believe that patients should have sufficient information to make educated decisions about their oral health, treatment options and choice of dentist in Las Vegas. You'll find all of this important information on our website, including directions to our Las Vegas office, service descriptions, patient forms, patient education resources and more.
We are a full-service practice providing for all of your dental needs. Our services include:
General Dentistry
Teeth Whitening
Crowns
Preventive Care
Periodontal Exams
Should you ever need additional information about our practice, we are always available to answer your questions. Let us care for your entire family! We look forward to meeting you.
---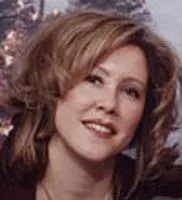 Dr. Stavarache was born and raised in Northridge California. She attended California State University, Northridge where her major area of study was in biology and minor area of study was in chemistry. She attended Loma Linda University School of Dentistry School where the Doctor of Dental Surgery degree was conferred upon her in July of 1995. She became licensed to practice dentistry in the State of California in October 1995 and continues to hold her license there.
---
Finding a dentist you are comfortable with can be an intimidating process. We strive to make the experience as painless as possible.
Our staff is caring, professional, and knowledgeable and each member has been providing dental care for many years.
Each patient is unique and has his or her own needs; we evaluate and provide a customized treatment plan according to those needs.
We provide dental care patients as young as 4 years of age all the way up.